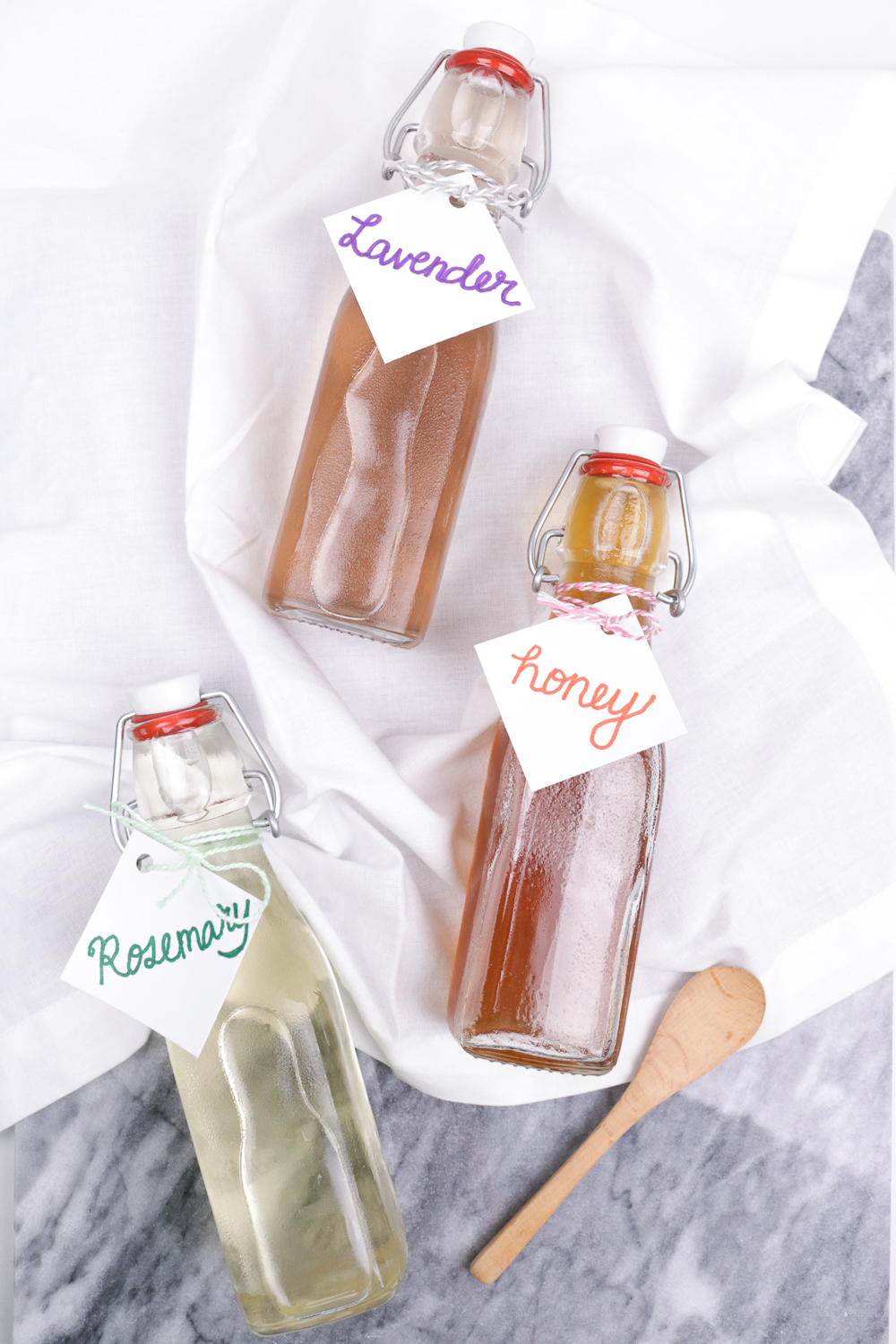 Happy Thirsty Thursday, friends! I hope you're celebrating the weekend a little early.
I read somewhere that mixology is a growing trend online this year and more and more people are trying to make complex and unique drinks at home. For me, I supposed that's very true. Even though I'm a Jack and Coke girl through and through, I really love experimenting with new cocktails and trying new flavors together. It's the reason I've wanted to expand my liquor collection (despite my serious lack of space) and grow my glassware collection, and it's the reason I recently shared a recipe for my spiced grapefruit cocktail. Do you guys like seeing cocktail recipes here on Club Crafted? Gotta roll with the punches, right? For anyone like me looking to be more adventurous with cocktails and try new things, I whipped up three simple syrup recipes to keep stocked, including rosemary, honey and lavender.
Simple syrup is used in many cocktails to add both sweetness and flavor, and I thought these three would be good to have on hand for a variety of cocktails as each one can pair with very different flavors. As you'll see below, in addition to sharing the very simple recipes, I included a few links to recipes that use these syrups. These are great to have on hand and last quite a long time when stored in your fridge. Simple adjust the portions based on how much you think you may use. Personally, I love honey the most because it goes with almost anything and there's no sugar added!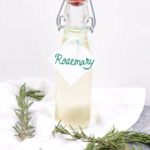 Rosemary Simple Syrup
2017-01-16 15:07:45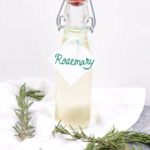 An easy simple syrup recipe with light rosemary flavor, perfect for making cocktails
Ingredients
1/2 cup filtered water
1/2 cup granulated sugar
2 sprigs fresh rosemary
Instructions
In a small saucepan, heat the water, sugar and rosemary sprigs on medium-high heat, stirring occasionally until the sugar completely dissolves
Remove from heat and set aside to steep for about 12 minutes
Strain the syrup to remove the rosemary and pour into a small bottle and set aside to cool before capping and storing in the fridge for up to one month
Club Crafted http://clubcrafted.com/
Check out these cocktails that use rosemary simple syrup:
Rosemary Ginger Margaritas by Wicked Spatula
Fig Rosemary Tini by A House in the Hills
Bourbon Sour with Lemon and Rosemary by Food Fanatic

Honey Winter Bourbon Cocktail by One Broads Journey
Honey Paloma by The Little Epicurean
Ruby Red and Rosemary Honey Cocktail by Cookie + Kate

Lavender Grapefruit Gin Buck Cocktail by Ashley Conway via Sugar & Cloth
Lavender Bee's Knees Cocktail by Style Me Pretty
Lavender Pisco Sour by The Drink Blog
I can't wait to try a few of these cocktails! Who's up for drinks at my place?! 😉